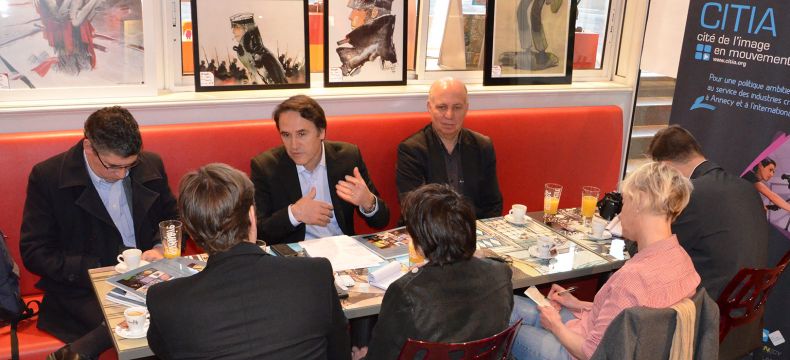 14th Jan 2016
Meeting Dominique Puthod
Come along to the Prefecture on Tuesday 19th January at 7:30 pm, to meet with Dominique Puthod, author of "Festival d'Annecy : 50 ans d'une histoire animée".
The Histoire d'en parler association has been presenting literary and philosophical meetings since 1999 and has set up this event at the Prefecture in Annecy to meet up with Dominique Puthod, CITIA President and author of the book Le Festival international du film d'animation : 50 ans d'une histoire animée, on Tuesday, 19th January at 7:30 pm.
Dominique Puthod is a Lecturer in Management Sciences at the Savoie Mont Blanc University and has been President of the International Animation Film Festival since 1997. It was under his responsibility that the event became annual in 1998 and the organising association was turned into an établissement public de coopération culturelle (EPCC) in 2006. These and other events led him to consider writing the history of the Annecy Festival.
Free admission, open to all. (Presentation in French)