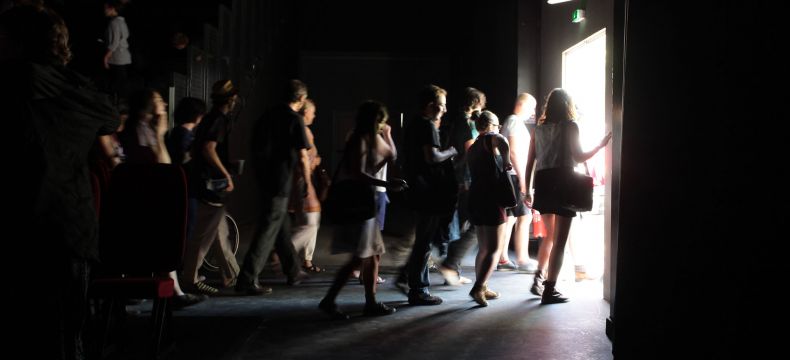 29th Apr 2015
Annecy Reveals the 2015 Official Selection!
The entire Official Selection for the 2015 Annecy Festival is finally ready: discover all the feature films in and out of competition!
This year's Annecy Festival beat prior records for the number of submissions with 2,606 films sent in from 95 different countries, including 73 features.
Check out the feature films in the Official Selection:
In competition:
Adama by Simon Rouby (France)
April and the Extraordinary World by Christian Desmares and Franck Ekinci (France)
Long Way North by Rémi Chayé (France and Denmark)
Miss Hokusai by Keiichi Hara (Japan)
Mune by Alexandre Heboyan and Benoît Philippon (France)
Possessed by Sam (Spain)
Sabogal by Juan José Lozano and Sergio Mejía Forero (Colombia)
The Case of Hana & Alice by Shunji Iwai (Japan)
Out of competition:
Banished by Diego Guerra (Colombia)
Dragon Nest: Warriors' Dawn by Soong Yuefeng (China)
Eden's Edge by Gerhard Treml and Leo Calice (Austria, USA)
Extraordinary Tales by Raúl García (Belgium, Spain, USA, Luxembourg)
Mortadelo and Filemon: Mission Implausible by Javier Fesser (Spain)
Little from the Fish Shop by Jan Balej (France, Slovakia, Czech Republic)
Rocks in My Pockets by Signe Baumane (USA, Latvia)
Stand by Me Doraemon by Yagi Ryuchi and Takashi Yamazaki (Japan)
The Snow Queen 2 by Alexey Tsitsilin (Russia)
The lists of short films, TV series and specials, commissioned and graduation films in competition, as well as the shorts out of competition have already been announced. Check out the whole Festival programme, along with the Mifa and Meetings programmes!
Finally, for all the info about the upcoming Festival, you can check out the 2015 press kit.
And don't forget to get your accreditation online before 3rd June to participate in the Festival and the Market!