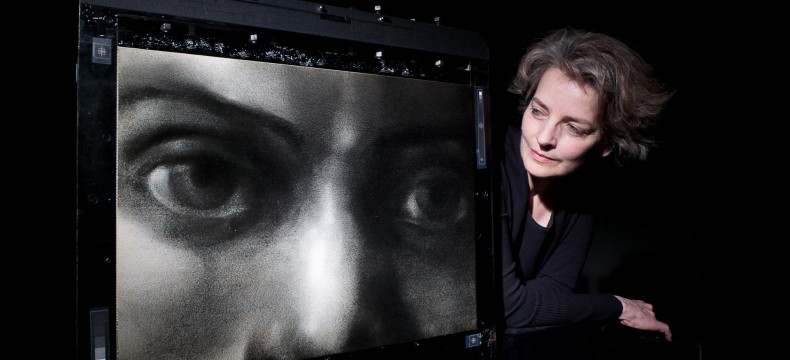 23rd Feb 2015
Pinscreen Training Workshop
The CNC is seeking applicants to participate in a training workshop about Alexandre Alexeïeff and Claire Parker's pinscreen.
This workshop will take place in Annecy from 10th to 12th June 2015. It will be led by Michèle Lemieux who aims to introduce participants to the pinscreen technique and hopes to find one gifted person or more to produce an animated film using this object.
Applications must be submitted before 31st March 2015 (only available in French).
Alexeïeff / Parker, Shadow Tamers
In conjunction with this workshop, Annecy museums, in partnership with the CNC (National Center of Cinematography and the Moving Image) and CITIA, are organising an exhibition from 8th to 30th June 2015: Alexeïeff / Parker, Shadow Tamers. The inauguration of this event, (complete with a guide), will take place during the International Animation Film Festival, from 15th to 20th June 2015.
The exhibition will be a real showcase where you can come and discover the tricks of the trade behind these two great animation artists' work.
The training workshop, the guide and the exhibition are thanks to the privileged relationship between Annecy and Alexandre Alexeïeff. He has been like a godfather to the Festival, having made one of the first posters on pinscreen. He and Claire Parker also fostered the creation of the Atelier de cinéma d'animation d'Annecy (Annecy Animation Workshop) in 1971 (only available in French).
More information about the exhibition will be available soon on the Annecy Festival website.