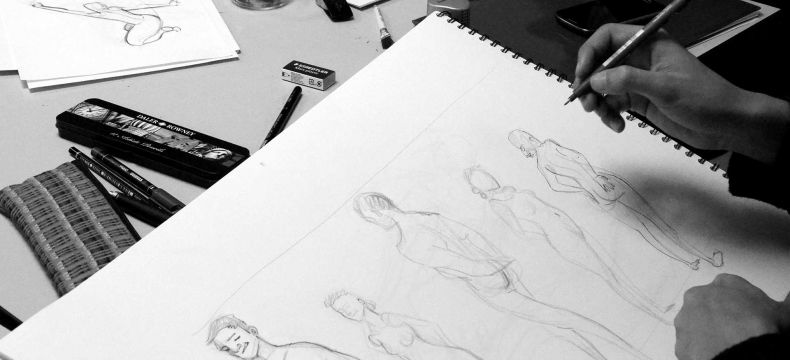 2nd Feb 2015
Outstanding teachers at GOBELINS
Students on the 3D Character Animator course at GOBELINS, l'école de l'image, have started the year with some choice teachers.
Over the month of January, Jean-Claude Charles stopped by at the 3D Character Animator course to give some classes on how to animate quadrupeds. This animator has worked on such projects as Kirikou and the Men and Women, the Prince of Persia III game and the animated series Heidi.
Check out Jean-Claude Charles' artistic world.
This week, it's the turn of Niall Laverty to give a life drawing workshop. A well known animator, graphic designer and teacher, his extensive experience in animation has led him to work on blockbusters including the animated feature Anastasia.
Check out Niall Laverty's aristic world