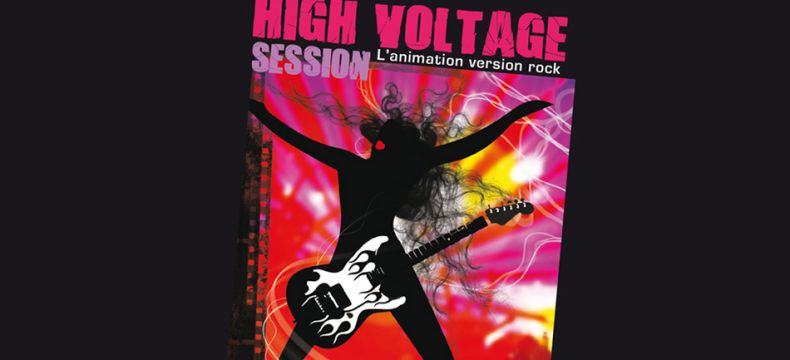 30th Sep 2014
High Voltage Session
">
CITIA and the MJC Novel invite you to come along on Friday, 17th October, to the second "RV Ciné", an evening that will be mixing animation and rock music.
A programme of around thirty short films and commercials centred on rock music has been organised as part of the "CITIA fait son cinéma" events and for the start of the 13th International Animation Day celebrations.
Come along to this High Voltage Session to discover the the world of music fans and animation that will be a mix of road trips, chases, humour and nostalgia enabling everyone to explore the diversity of animation.
Programme extract:
AC/DC Rock'n Roll Train Concert Intro (John Murray et Barney Hewlett),
Yeah! Yeah! Yeah! Yeah! "Année 1969" (Arthur Qwak),
Ziggy (Samuel Tourneux),
The Butterfly Effect (Dan Sumich),
The Goon (Tim Miller),
Harmonix "Rockband", "Rockband II" and "The Beatles Rock Band" (Pete Candeland),
Rally's "Chicken Sandwich" and "G-Force" (Peter Chung),
Jack Daniels "Tennesse Honey" (Pete Candeland),
Coke Zero "Invasion" and "Happy Kingdom" (Pete Candeland),
X Box "Guitar Hero II" (Pete Candeland)...
See you at 8:00 pm, 17th October, MJC Novel. Ticket price: 4€, first come first seated.