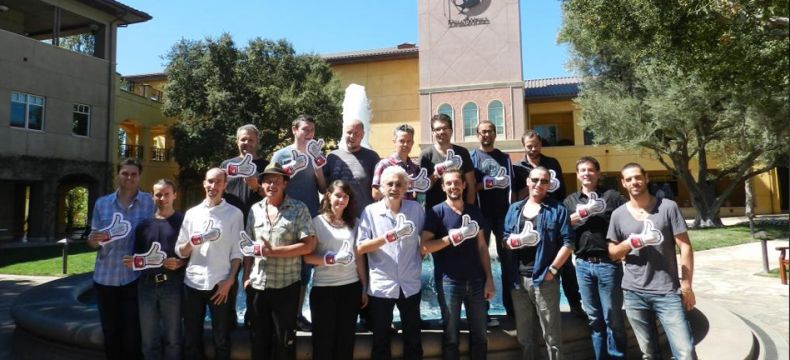 26th Sep 2014
Annecy French Tech: international support!
Annecy's bid for the French Tech label is being backed by some big international names from the world of animation.
To mobilise efforts in favour of the growth and expansion of the French digital economy, the French government has developed the French Tech label
After joining forces with local companies for this bid, CITIA has been looking further afield by seeking out support from the network it has created through organising the International Animation Festival and Market.
A number of industry professionals have already accepted to take a selfie in support of the Annecy wants French Tech initiative.
The French DreamWorks team with Kristof Serrand, Head of Animation at DreamWorks Animations (photo)


One more big like from Doga Kobo, japanese animation studio



Bill Plympton and his animation studio



Satoshi Yoshida and Nerima city from Japan



Gaurav Malhotra, Artha Animation from India



Luiz Bolognesi, Brazilian filmmaker and Annecy 2013 Cristal for a Feature Film winner with Rio 2096: A Story of Love and Fur



Anand Gurnani, animation film producer in Mumbai, India



Puneet Sharma, technical Advisor at Aptech (Arena Animation) and Joint Secretary of the The Animation Society of India



Amrita Valecha from Green Gold Animation in India



The team of animation studioHibari, Japan


Thanks to them for their investment!