2022 Annecy Festival Residency

In June 2020 CITIA launched the arts residency "Graphic development for animation feature film" to assist creation.
This 2nd Residency reached its end on 30th June 2022.
The Residency
With backing from the Région Auvergne-Rhône-Alpes, Département de la Haute-Savoie, Drac, CNC and Netflix, as well as TVPaint, Wacom and MSI helping with technical aspects, CITIA, the organisers of the Annecy International Animation Film Festival and the Mifa, wanted to continue supporting animation feature film writers by giving them the time and a place to create, to network, to provide increased visibility, and continuous project support.
The Annecy Festival Residency provides a tailor-made offer to each of the selected projects, in an inspiring and stimulating ecosystem, as well as connecting with esteemed mentors in the animation sector.

Call for applications 2023
While the Annecy Festival Residency 2022 will draw to a close on 30th June, it is already time to apply to benefit from this support in 2023!
The Annecy Festival Residency is dedicated to animation feature films and will welcome 3 new projects in April 2023. For 3 months they will benefit from a working environment conducive to exploration (at The Papeteries – Image Factory), tailor-made mentoring, and assistance from the CITIA teams to be able to develop their projects' graphic universe.
Do you have a project? From now and before 9th September 2022, send your applications for your chance to join the Annecy Festival Residency in 2023!
The 2022 call for projects
Following the call for projects in June 2022, 30 projects were submitted, 11 of which led by women, from 19 countries. In addition to the geographical diversity, this 2nd edition has revealed a variety of styles and genres, as well as less focus on projects for young audiences.
Therefore, it is among the committed and engaging projects leaning towards teen-adults that the consensus was reached by the selection committee comprising: Sara Wikler (Artistic Film Producer, Blue Spirit, Script Consultant), Damien Brunner (Producer, Folivari), Éléa Gobbé-Mévellec (Director), Laurence Petit (Distributor, Haut et Court) and Jérémy Clapin (Director).
The Advisory Committee brought together Catherine Puthod (Head of Film, Audiovisual and New Media, Région Auvergne-Rhône-Alpes), Éloïse Braets (Head of the Territorial Cultural Development Unit, Département de la Haute-Savoie) as well as Marie Le Gac (Head of Development, Auvergne Rhône-Alpes Cinéma).
The winning projects in 2022
A member from each of the three projects will be hosted in Annecy by CITIA to join this second Annecy Festival Residency from 4th April to 30th June 2022.
Deep Fake by Ismaël Joffroy Chandoutis (France).
The story about a fictious virtual world, also known as a metaverse, in which Amy, a YouTuber artist who makes her living by doing ASMR performance videos. But her popularity is questioned when a lookalike hacks her account and posts controversial videos. The YouTuber will then do everything to prove her innocence and try to win back her community.
Dino Doom on Desert Planet by Zsuzsanna Kreif, Balázs Turai and Clare Macdonald (Hungary).
A catastrophic love story between a humanoid slave, Azaz, and a teenage meteor girl, NIKU-278. Using wormholes to spy around the Universe, NIKU notices Azaz and falls fatally in love with him. She changes course and heads straight for Planet Urth, Azaz's home. Urth is a depleted, desert planet where only a few humans, dinosaurs and cacti remain after a great catastrophe. The tiny civilization is divided into a majority of workers and a minority of rulers. Tensions are ever-present. The love story introduces a touch of romance into a world about to be destroyed.
Hanta by Emilio Ramos (Mexico).
The story about freedom seekers. It is also the story about those who are silenced, imprisoned, and killed. In 1968, the writer Bohumil is censored when he is in the prime of his career. To save himself, he pretends to obey the current government while secretly writing a novel starring Hanta, an old paper presser of censored books. Bohumil's reality and Hanta's fiction intertwine in the midst of a dangerous context for both of them, from which they will only manage to free themselves through death.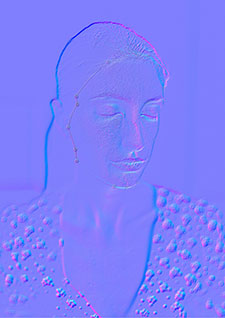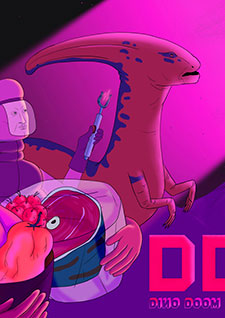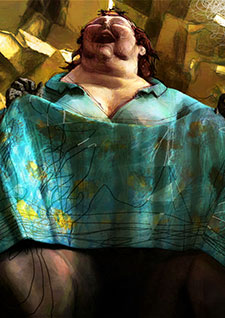 The 2022 winning writers
Discover the writers of these future animated feature films who will be joining the Annecy Residency from April this year.
The 2022 mentors
A two-step mentoring was offered to the artists: the first step working on the script remotely, and the second step on-site and focused on the projects' graphic development. These mentorships are co-designed with the artists themselves, to identify the profiles best adapted to their graphic universes or their technical aspirations.
The first assistance provides the chance to question the film's storyline beforehand, to make some adjustments and fine-tune it to ensure that the artistic work can start.
The second assistance aims to advise and push each artist in their creative process. This stimulation is necessary to explore and draw out maximum benefit from their time at the residency.
Discover the mentors who agreed to assist our residents by immersing themselves both in their stories and their visual universes.
The mentors for the scriptwriting aspects:

The mentors for the graphic development aspects: