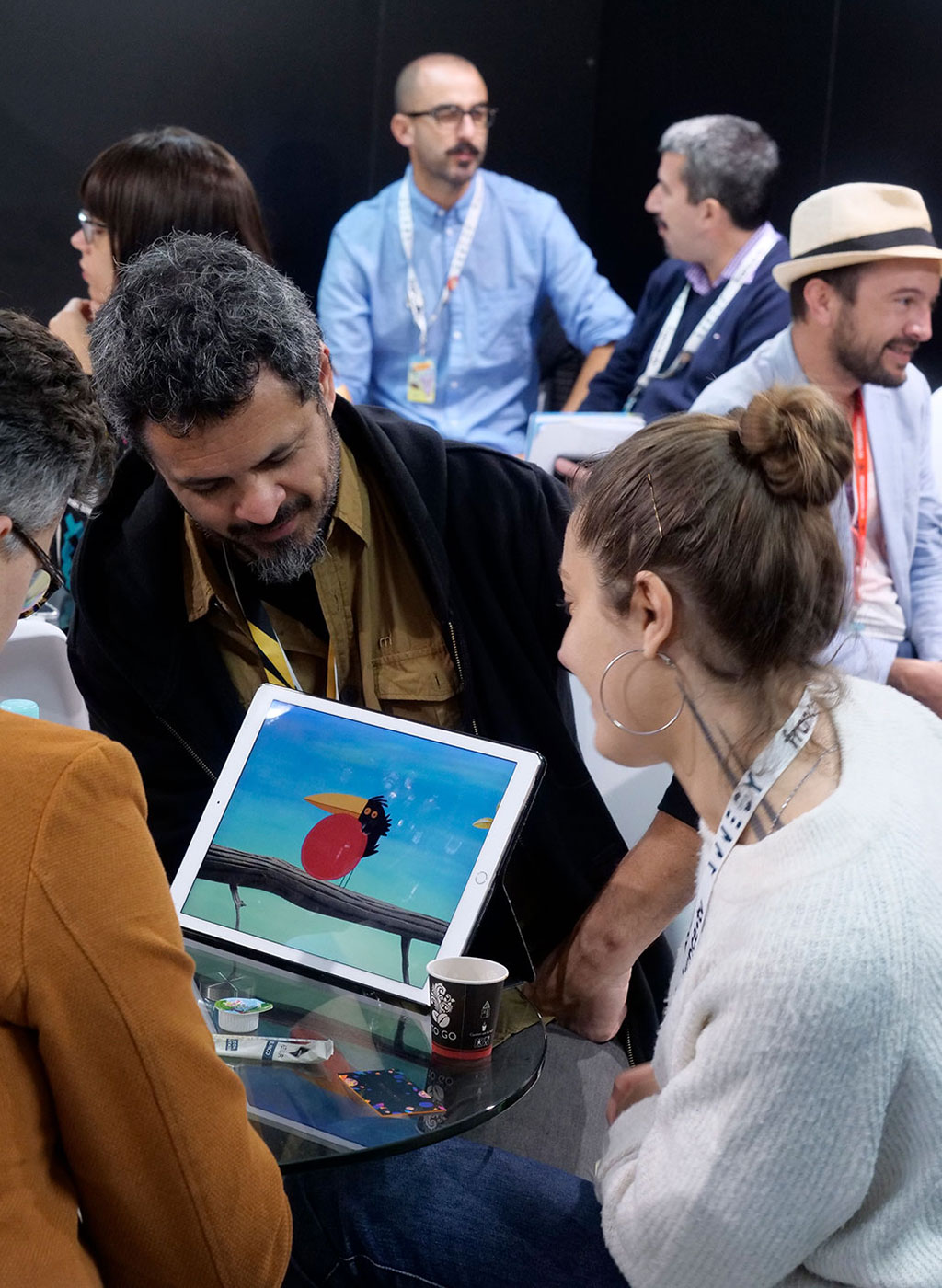 Professionals
Are you a professional or teacher working in the field of animation, film, audiovisual or multimedia and would like to attend the 2023 edition of the International Animation Film Festival and its Market?
Find out about the Festival, Festival+ and Mifa accreditations to discover the animation sector's richness and productivity and to discuss, network, negotiate and make acquisitions.
Are you looking for information to prepare your visit to the Annecy Festival 2023? Check out our Helpdesk.
To provide the best conditions possible for your attendance, and in light of a significant increase in requests, the Festival has had to close the sale of accreditations before the date initially announced. Thank you for your understanding!
Discover our accreditations
Festival
Animation professionals and teachers, enjoy the entire Annecy Festival 2023 programme (Official Selection, Special Programmes, Screening Events, etc.).
Festival+
Animation professionals and teachers, in addition to the Festival programme, you can also attend the Work in Progress, Making of, Conferences, and Studio Focus, etc. and go behind-the-scenes to see how films are made.
Mifa
Animation professionals and teachers, access all the Festival and Mifa events to discover all the industry's productivity.
Animation and meetings
With the Festival accreditation, access the Programming section that groups together the Official Selection in competition (feature films, short films, TV & commissioned films, and VR works), and out of competition (screening events, Annecy Classics, Midnight Specials and Annecy s'anime), special programmes and open-air screenings.
With the Festival+ accreditation, discover also what goes on behind-the-scenes of animation film production with our Work in Progress, Making of, Conferences and Partners Conferences, Studio Focus, Shorts & Breakfast and Demo Sessions.
Professional events
With the Mifa accreditation, enjoy all the content in the Festival+ offer, with additional professional event formats fulfilling your needs and interests, such as the Mifa Pitches showcasing young talents or Partners Screenings. With targeted meetings including Meet the…, Industry Focus, Share With, Press Conferences or Recruiters Talks, you will learn everything about animation in the future. Lastly, the Mifa Campus will be offering knowledge sharing and advice modules to young professionals.
Connected Tools
A Connected Area regrouping all the tools adapted to your activity is available online. To develop your network, you will have access to the list of participants and matchmaking tools, appointments scheduling and a messaging service. With your Mifa accreditation you can also promote your films by registering them at the Video Library, discover the catalogue of films and projects submitted and be able to contact the rights holders directly.
Do you need help?
Are you looking for information about accreditations, purchasing conditions, health measures, accessibility, connected tools, ticketing, or other, to prepare your visit to the Annecy Festival 2023?
Check out our Helpdesk