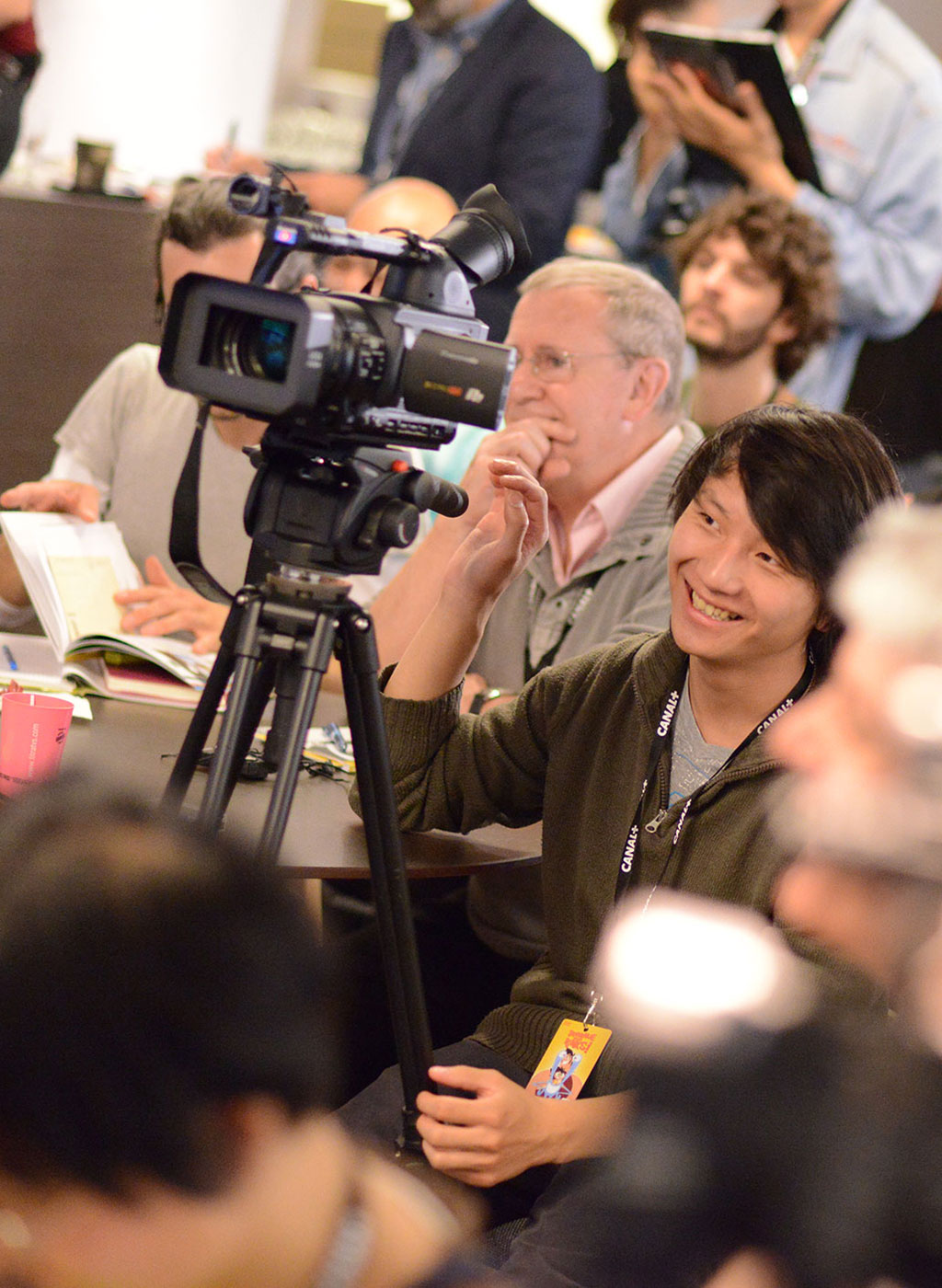 Press
Press professionals, journalists, bloggers or press officers, would you like to attend the 2023 edition of the Annecy International Animation Film Festival and its Market?
Discover our accreditation offers that give access to all the professional events, screenings and connected tools to learn all about the animation industry's productivity, cover the event and promote the talents, studios or films that you represent.
Discover our accreditations
Journalists
Press professionals, journalists, or bloggers, access all the Festival and Mifa events to cover the whole event.
Press Officers
Press officers, access all the Festival and Mifa events in order to contact and discuss with all animation industry professionals.
Have international presence
Press professionals, the Annecy Festival is a privileged site to discover all the latest animated creations and to take stock of this international animation industry. More than 420 journalists attend the event each year to prepare content showcasing animation's richness, broadcast online, on the radio, TV or in the written media on an international level.
Discover all the latest animation
Your accreditation gives you access to the entire content at the Festival and the Mifa so you won't miss out on the very latest animation films, current and future avant-garde techniques, studios, schools, talents and much more. Therefore, you will learn everything there is to know about this industry by being in contact with the professionals who make it buzz.
Attend the conferences and organise meetings
Your accreditation gives you access to attend all the Press Conferences (animation studios, youth channels for major television groups, etc.) and thus be the first informed of the latest news in the sector. The Connected Area provides tools for contacting all the professionals and organise your meetings.
Do you need help?
Are you looking for information about accreditations, purchasing conditions, health measures, accessibility, connected tools, ticketing, or other, to prepare your visit to the Annecy Festival?
Check out our Helpdesk