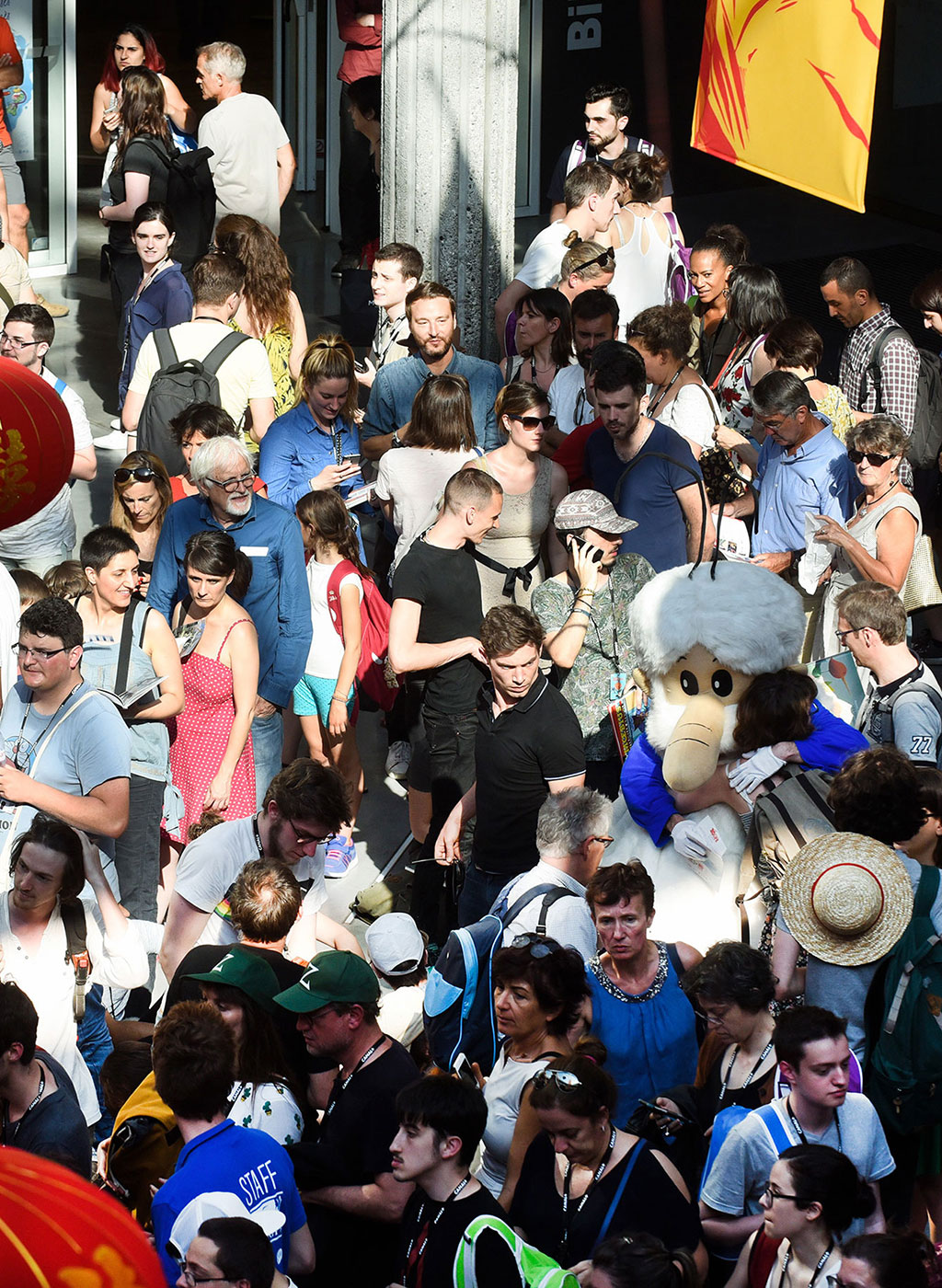 Pass grand public
Moviegoer or amateur, on your own or with your family, friends, or colleagues, discover animation and all its treasures during the Annecy International Animation Film Festival.
Find out everything you can see and do with the Pass grand public.
As a badgeholder, your Pass gives you access to a personal connected area, the Network, which enables you to reserve your screenings and have a seat in the theatre.
Using your username and password received by e-mail, log on to the Network, access the online ticketing service and reserve your seats.
You cannot enter a theatre by simply showing your Pass, except if you are waiting in the "Badgeholders without a reservation" queue if the screening is not full, but it isn't guaranteed.
Offer details
Pass Grand Public

30 euros incl. VAT

From 2nd May 2023

Rates – valid from 2nd May to 17th June 2023
Reduced rate
18 euros incl. VAT
Full price
30 euros incl. VAT
EVENTS & PLACES

Access to the Festival events

Limited

Programming9
Short Films – Competition
Feature Films – Competition
TV Films – Competition
Commissioned Films – Competition
VR Works – Competition
Screening Events - Out of Competition
Special Programmes - Out of Competition
Annecy s'anime - Out of Competition
Open-air screenings - Out of Competition
Festival Meetings4
Work in Progress
-
Masterclasses
-
Making of
-
Shorts and Breakfast
Meetings for All Audiences3
Festival Extras
Exhibitions
Signing sessions

Access to the Mifa events

No Entry

Industry Content11
Mifa Pitches
-
Partners Pitches
-
Market Screenings
-
Meet the
-
Share with
-
Studio Focus
-
Demo Sessions
-
Mifa Conferences
-
Partners Conferences
-
Press Conferences
-
Short Film Forums
-
Talent Content4
Recruiters Talk
-
Recruitment sessions – Recruiters
-
Recruitment sessions – Candidates
-
Mifa Campus
-

Access to the Mifa Areas

No Entry

| | |
| --- | --- |
| Stands & Pavilions Area, Organisations Area, "Creative Europe MEDIA" Umbrella and Short Film Area | - |
| Recruitment Area, New Technologies Area and XR and Training Institutes Area | - |
| Chill Out Area | - |
| Impérial Palace – Restaurant La Voile | - |
| Impérial Palace – Restaurant Brasserie | - |

Connected Tools
List of Participants
-
List of Companies
-
Video Library: consult films/projects
-
Video Library: submit films/projects
-
Messaging service
-
Ticketing
1 reservation/day
Apply to the recruitment sessions
-
DOCUMENTS & CONDITIONS

Reduced rate

Beneficiaries: Persons under 25 years old: identity card
Unemployed, RSA receivers, pensioners (ASPA) and disabled adults (AAH): proof less than 6 months.

Members & Subscribers: list of partner organizations available soon.

Pass Grand Public

30 euros incl. VAT

From 2nd May 2023
Do you need help?
Are you looking for information about accreditations, purchasing conditions, health measures, accessibility, connected tools, ticketing, or other, to prepare your visit to the Annecy Festival 2023?
Check out our Helpdesk