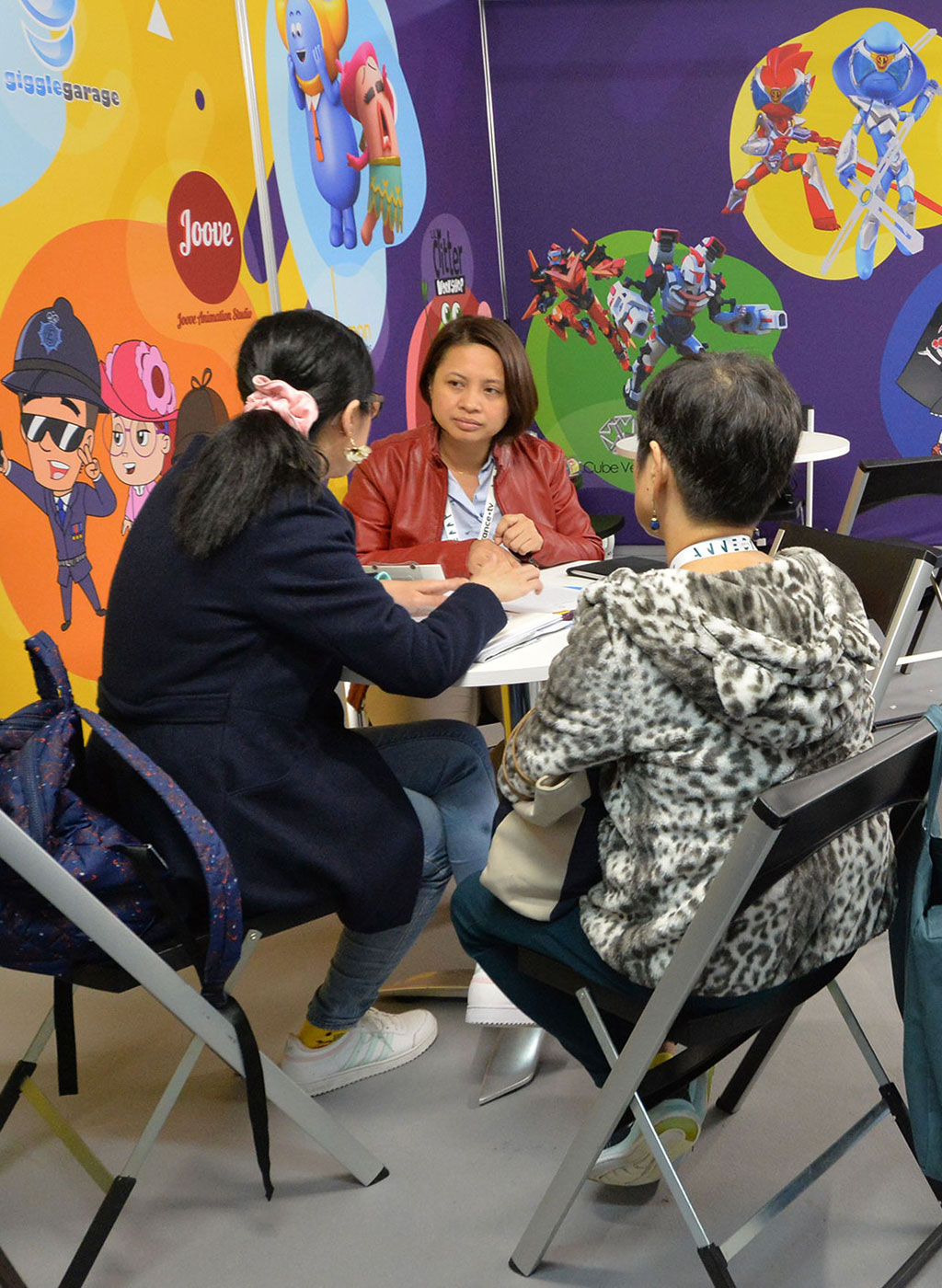 Mifa Accreditation
Professionals or teachers in the animation, film, audiovisual, or multimedia sectors, come and attend the Annecy Festival and the Mifa to discover all the richness and productivity of the animation industry, discuss, network, negotiate and make acquisitions.
Discover everything you can see and do with the Mifa accreditation.
Offer details
Mifa Accreditation

Accreditation will open in February 2024 – 2023 Rates
EVENTS & PLACES

Access to the Festival events

Unlimited

Programming9
Short Films – Competition
Feature Films – Competition
TV Films – Competition
Commissioned Films – Competition
VR Works – Competition
Screening Events - Out of Competition
Special Programmes - Out of Competition
Annecy s'anime - Out of Competition
Open-air screenings - Out of Competition
Festival Meetings4
Work in Progress
Masterclasses
Making of
Shorts and Breakfast
Meetings for All Audiences3
Festival Extras
Exhibitions
Signing sessions

Access to the Mifa events

Unlimited

Industry Content11
Mifa Pitches
Partners Pitches
Market Screenings
Meet the
Share with
Studio Focus
Demo Sessions
Mifa Conferences
Partners Conferences
Press Conferences
Short Film Forums
Talent Content4
Recruiters Talk
Recruitment sessions – Recruiters
Recruitment sessions – Candidates
Mifa Campus

Access to the Mifa Areas

Unlimited

| | |
| --- | --- |
| Stands & Pavilions Area, Organisations Area, "Creative Europe MEDIA" Umbrella and Short Film Area | |
| Recruitment Area, New Technologies Area and XR and Training Institutes Area | |
| Chill Out Area | |
| Impérial Palace – Restaurant La Voile | |
| Impérial Palace – Restaurant Brasserie | |

Connected Tools
List of Participants
List of Companies
Video Library: consult films/projects
Video Library: submit films/projects
Messaging service
Ticketing
3 reservations/day
Apply to the recruitment sessions

To provide the best conditions possible for your attendance, and in light of a significant increase in requests, the Festival reserves the right to close the sale of accreditations before the date initially announced. Thank you for your understanding!
Do you need help?
Are you looking for information about accreditations, purchasing conditions, health measures, accessibility, connected tools, ticketing, or other, to prepare your visit to the Annecy Festival?
Check out our Helpdesk